Faculty Chair: Quincy Thomas Stewart
The Faculty Chair is a senior faculty member who "guides the intellectual and programmatic life" of a residential college. In Slivka, he often takes students to cultural and other unique events.
Quincy Thomas Stewart is an Associate Professor of Sociology and a Faculty Fellow in the Institute for Policy Research. This is his second year as Slivka's Faculty Chair. He received his undergraduate degree (B.S. in Interdisciplinary Studies) from Norfolk State University, and his graduate degrees (A.M. in Demography, Ph.D. in Demography and Sociology) from the University of Pennsylvania.  He regularly teaches courses in the areas of racial inequality and statistics.   His research falls broadly into the areas of formal demography (mortality in particular), racial inequality, quantitative methods, and computational social science. Outside of work, he enjoys cycling, running, listening to music, gaming, and spending time with his family—he brings his kids, Annika (9) & Jonah (5), to hang out at Slivka.
Email: q-stewart@northwestern.edu
---
Associate Chair: Kathleen Carmichael
The Associate Chair shares responsibilities with the Faculty Chair.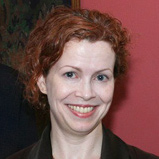 Kathleen Carmichael is a senior lecturer with the WCAS Writing Program for which she teaches courses in literature, composition, and engineering communication (lots of DTC, for all you McCormick folks). Her instructional strategies are informed by past work as a securities analyst, public relations specialist, and educational consultant. Her interests include the rhetoric of public policy (especially in the healthcare sector), literatures of addiction, and the ways that scientific endeavor has been represented in popular media from the Enlightenment to the present.
---
Assistant Chair: Hayley Belli
The Assistant Chair is a graduate student who helps with the administrative duties of the residential college, such as organizing cross-RC events, and also acts as a liaison between students and the Office of Residential Academic Initiatives.
Hayley Belli is a fifth year PhD student in the Department of Biomedical Engineering. She earned a Bachelor's degree from the University of Oregon in mathematics with minors in business and German, and her Master's degree in Applied Math from Northwestern. Her research explores the exaggerated sensory structure of the rat vibrissal array as a model to better understand sensorimotor behaviors and the neural basis of tactile perception. In her spare time, she enjoys running, cycling, and the outdoors.