The executive board of Slivka is a group of students that plan events for current residents, alumni, and faculty fellows. They are in charge of most events in the dorm, from the smaller daily events to the larger events like Slivka Formal. They are always happy to answer any questions you have about Slivka or anything else!
---
President: Jeremy White
Hello! My name is Jeremy White (he/him), and I am a chemical engineering and political science double major in the Class of 2025 originally from Los Angeles, CA. I enjoy politics and history, particularly outside the United States. As one of Slivka's California students, I'm well aware of the adjustment to Midwestern winters, and am happy to lend an ear to your inevitable gripes with the weather. I'm also very much a morning person, and enjoy spending time in the rec lounge during the quieter first hours of the day as well as during Slivka's many lively evenings. So if you ever want to chat about East African politics, why it's snowing in April, or are awake at 7AM, feel free to reach out!
Vice President: Emma Sliwinski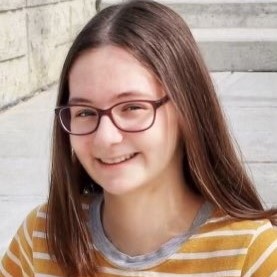 Hi! I'm Emma Sliwinski (she/her), and I'm a chemical engineering major and music minor in the class of 2025. I'm from Cedar Falls, Iowa, so unfortunately I'm used to the Midwestern winters. I'm passionate about sustainability, so feel free to reach out if you're interested in sustainability on campus (or if you just want someone to chat with)! In my free time, I enjoy playing music, reading, watching movies, and hanging out with friends and family.
Treasurer: Lucas Takayasu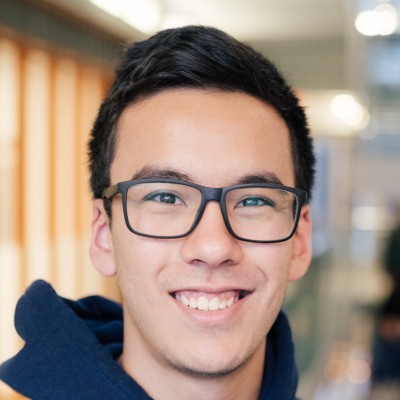 Eae! My name is Lucas Takayasu (he/him), and I'm majoring in Computer Engineering in the class of 2026. I'm from São Paulo, the biggest city in Brazil, where I lived my entire life before coming to NU, so I'm not really used to the Evanston winter. You can find me in Slivka events, eating at Norris, playing foosball in the rec lounge, or roller skating around campus (weather permitting). I'm also part of the Northwestern IEEE branch, and have competed in some scientific olympiads and programming contests. If you have any questions or just wanna talk, please don't hesitate to reach out!
Academic Chair: Nano Goldman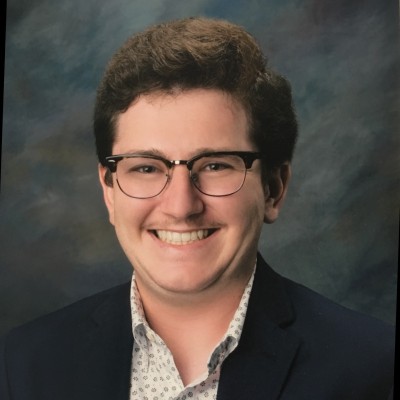 Hello! My name is Nano Goldman (he/him) and I am an electrical engineering major in the class of 2026. I am also planning on completing the business institutions minor. I'm from San Diego, California, and in my free time I enjoy photography, talking about Formula One, card collecting and magic, and exploring the local area. You can usually find me around campus and throughout Evanston in one of the many local coffee shops and cafes. Please feel free to reach out to me at any time. I look forward to working with you all as your Academic chair!
Fellows Chair: Daniel Ozernyi
I am Daniel (he/him), a junior working in the Department of Linguistics. I am Ukrainian, I study and do research on most things related to language: language acquisition in infants and adults, fairness and validity in language assessment, mathematical modelling of syntax and semantics of natural language, as well as language teaching. When I am not doing that, I sometimes tune and fix pianos, do computational musicology, or cook with KChou. I interact with a lot of faculty at Northwestern and all over the world, so if you have questions about reaching out to professors or research, particularly as it relates to Slivka fellows — please feel free to reach out to me! When I'm not there (in the fall I'll be in Taipei), reach out to me anyway.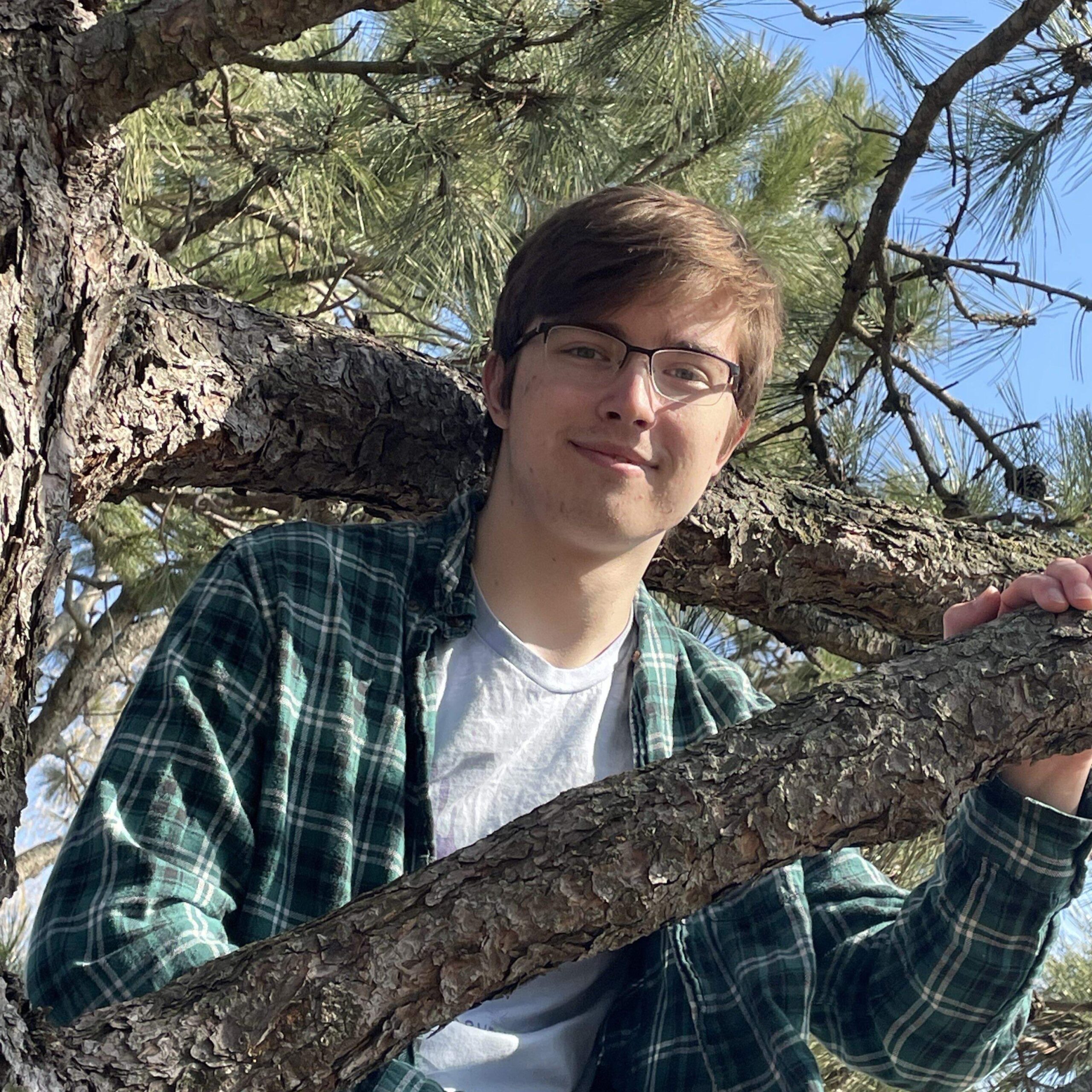 Hi, my name is Kevin Hayes (he/him) and I'm a computer science major in the class of 2026. I was born and have lived in Charleston, WV for my entire life. While Daniel is away this fall I'll be stepping in as Fellow's Chair. I spend most of my free time programming, trying to play guitar, searching for trees to climb and drinking an absurd amount of Sarge coffee. If you ever have questions (about any subject but chemistry) or just want to talk, feel free to reach out!
Social Chair: Christian Joseph Englert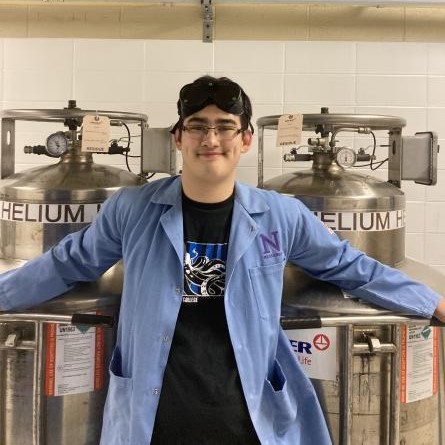 Jell-O™, fellow Slivkin! I'm Christian Joseph (he/him) (ChemE '25), Slivka's Spender Of College's Investments And Liquid CasH Accounts In Residence—SOCIAL CHAIR for short.

If you're reading this, join Slivka! Then, join my committee! Social handles "broad-appeal" events AKA typical college "social" events. If it's built around food, movies, and/or music we probably have the budget for it. Like many Slivkin, I enjoy board/video games and MATLAB. When I'm not in the Rec Lounge you can usually find me Techxploring (that's when you procrastinate by wandering around the engineering building) or hanging out at the Sheil Catholic Center. Talk to me about your interests anytime—else I'll talk to you about mine!
Philanthropy Chair: Alex Gerber
Hi! I'm Alex (she/her), and I'm a biomedical engineering major and Spanish minor (class of 2025). I'm from the Chicago area, but I've lived in a few different places. In my free time, I like to play piano, do ceramics, play with my dog, and spend time with friends and family. If you ever have any questions, concerns, or just feel like talking, please feel free to reach out!
Facilities Chair: Joseph Grantham
Hello, nice to meet you! My name is Joseph Grantham (he/him), and I am a proud member of the class of '25, majoring in mathematics and computer science. I hail from LeRoy, Ohio (near Cleveland), though I spent much of my youth in West Virginia (like Kevin!). My sole purpose is to be semi-responsible for the provision and upkeep of communal Slivka property, some of which I can lend out to you! A recovering ISP dropout, I spend most of my spare time finding novel methods of procrastinating with friends, or wandering to obscure locations far, far away from campus where I can feel the freedom to briefly question why I didn't pursue the liberal arts. If that sounds interesting to you—or you just need to borrow a screwdriver—don't hesitate to get in touch.
IT Chair: Mira Norman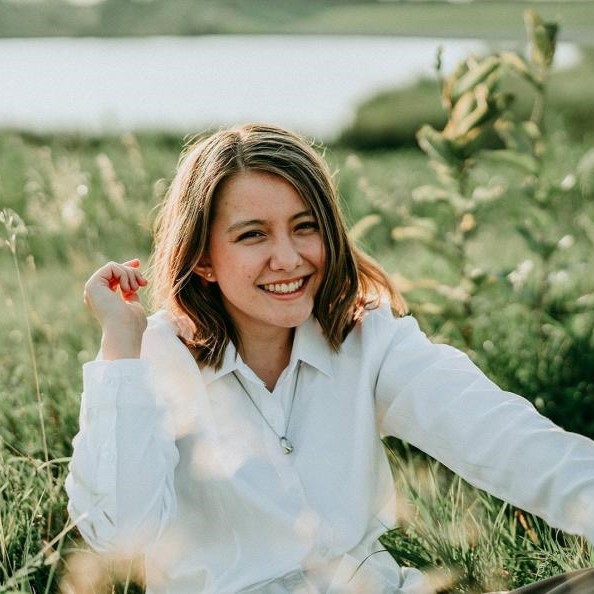 Hiya! The name's Mira Norman (they/them), and I'm a materials science and engineering major in the class of 2026. I was raised in Omaha, Nebraska and essentially lived there all my life. (No, I don't live on a farm.) I'm a major Kirby enjoyer, love cooking, and can be found often exploring Northwestern's beautiful campus! I also love many music genres and always have song recommendations. If you ever see me around Slivka, want to go tree climbing around the lake fill, or are interested in seeing my dice collection (25 sets and counting!), please say hi! I'd love to talk! 🙂
Publications Chair: Victoria Israel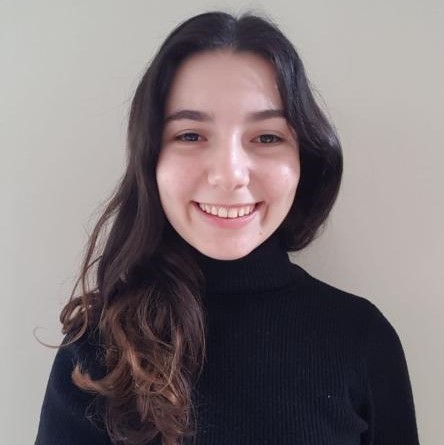 Hey everyone! My name is Victoria Israel (she/her) and I am a BME major, with a focus on CS (either minoring or doing a BS/MS in it). I'm an international student from Buenos Aires, Argentina and only moved to the US for college, so it's been quite a change! In my free time, I enjoy coding, building robots, and laughing at raccoon memes. My brothers raised me with games like Battlefront (on the PS2) and Age of Empires, and I also played Minecraft, Valorant and Genshin. You can find me anywhere on campus but, mostly, the libraries (Main!). Reach out to me if you want free raccoon memes or any advice on the academic life!